Been curious about what classes are like at the Threads Dance Nexus? Come join us this summer for our Summer Sampler Series! The summer sampler will offer participants a chance to try out fall classes before registration begins in September. Our first sampler session will be an hour-long modern class catered to adult dancers at the beginner to intermediate level. Taught by Rae Charles Harge, this class will invite participants to explore the fundamentals of modern dance with a focus on alignment, mobility, and expression.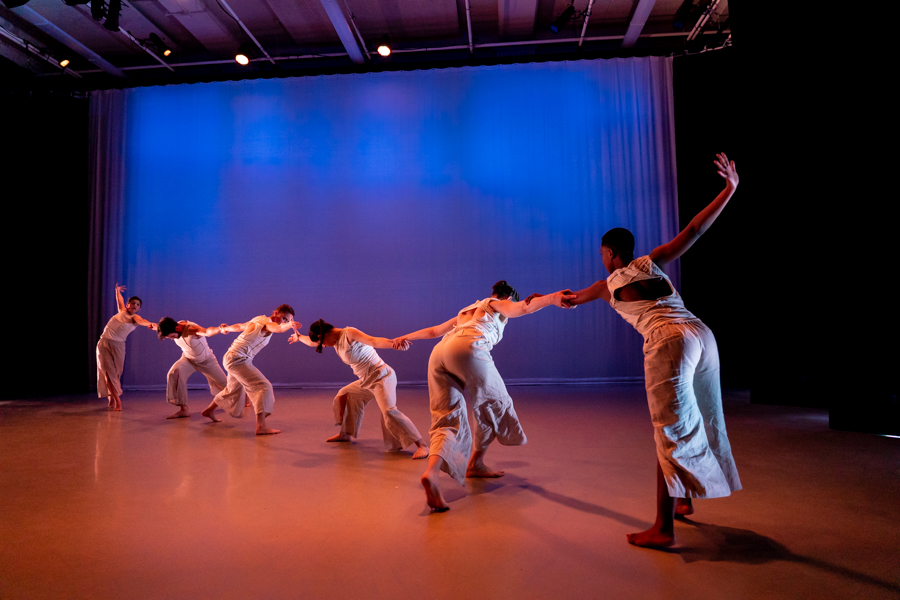 Photo credit: Bill Cameron
Ages: 18+
Date: July 9th || 11:30 am – 12:30 pm
Fee: Pay what you can, $10.00 -$40.00
Intstuctor Bio:
Rae Charles Harge made her professional performance and choreographic debut in 2011 as a Guest Artist & Choreographer for the Threads Dance Project. The following year, Charles Harge was awarded a BFA in Dance with honors from the Tisch School of the Arts. She has performed the repertoire of Robert Battle, Ron K. Brown, David Dorfman, Alonzo King, Sydney Skybetter, Kate Weare, and Jawole Willa Jo Zollar among many others. Charles Harge joined Threads Dance Project as a full-time company member and arts administrator in 2014.
Since then, she has gone on to become an educational leader and Dance Instructor at local dance institutions and colleges including PiM, Summit Dance Shoppe, Carleton College, Macalester University, and the University of Minnesota-Twin Cities. Charles Harge is currently combining her passions for the arts, educational reform, and social justice as a Doctoral Candidate researching race and dance education at the University of Minnesota-Twin Cities and serving as Managing Director for Threads Dance Project since 2021.
Please email us at dancenexus@threadsdance.org or call 612-354-3978 for more information.